Meeting changing consumer demands and keeping up with technological advancements are daily challenges for companies in the food and beverage sector. Keeping up with these changes can be difficult, but solving technical challenges that arise as a result is often considered research and development (R&D) for tax purposes. This means that companies engaged in R&D may be eligible for tax benefits and incentives. In particular, companies that are actively involved in new product development (NPD) are more likely to receive generous tax relief.
Food and beverage experts who really understand your business
We know that only a food and beverage specialist can truly understand your business and your projects. Here at Ayming, we have tax & accounting professionals who have worked in the food and beverage sector – meaning we offer peer-to-peer conversations with your team to identify all eligible expenditure for your food and beverage research and development tax claims.
What counts as food and beverage research and development?
If your business is involved with any of the following areas and you are not already claiming R&D tax relief, then it's likely that you could be.
Projects that may qualify for R&D tax relief include:
Development of new product formulations and manufacturing process specifications.

Potential areas for R&D could include exploring new ingredient combinations, improving existing product formulations, and designing and refining manufacturing processes to optimize production.

Improving nutritional properties, such as reducing calories, removing trans-fat or increasing protein.

Efforts would require the reformulation of existing products or the development of new ingredients and manufacturing processes.

Eliminating allergens, preservatives or artificial dyes.

This may involve researching alternative ingredients and replacement methods while maintaining product quality and safety.

Modifying equipment, food processing or appliances.

Upgrading equipment and food processing technologies to support NPD and production, including modifying existing equipment or designing and constructing new equipment.

Reformulating existing products using new or different raw ingredients.

Exploring alternative raw ingredients and refining existing products often involves substantial 'uncertainty', a critical part of the definition of R&D for tax purposes.

Modifying an existing product's stability, consistency, flavour, texture, form and/or shelf life.

Exploring alternative ingredients, refining production processes, and conducting experiments to determine the impact of modifications on product quality and stability.

Designing, building, and testing new prototypes and/or pilot plant trials and/or full-scale production.

This may include the fabrication of new components and the integration of large systems and equipment.

Fabrication of new components and integration/assembly of large systems/equipment for the food industry that are technically challenging and not straightforward.

This process may involve designing and developing new components, systems, and equipment that meet specific performance criteria, such as efficiency, safety, and reliability.

Investigative work and technical problem-solving by engineers or technicians (over and above routine troubleshooting).

This would require substantial technical knowledge and thorough investigative work to overcome any scientific uncertainty.

Complex scaling up from kitchen trials to pilot plant trials and full-scale experimental trials of production and packaging processes.

The definition of R&D for tax purposes requires a certain level of complexity or technical difficulty, helping to distinguish R&D activities from routine or standard business activities.

Transferal of existing technology (or adaptation of new technologies from other industries) for novel applications that improve food manufacturing processes or products.

Adapting existing technology may involve experimenting with different approaches and resolving technical uncertainties, such as maintaining food safety and quality while using the new technology.

Development of new and improved food production techniques and/or processes in response to changes in health and safety or environmental legislation, demanding increasingly challenging constraints.

New legislation often poses increasingly challenging constraints, potentially adding technical uncertainty to any responsive activity.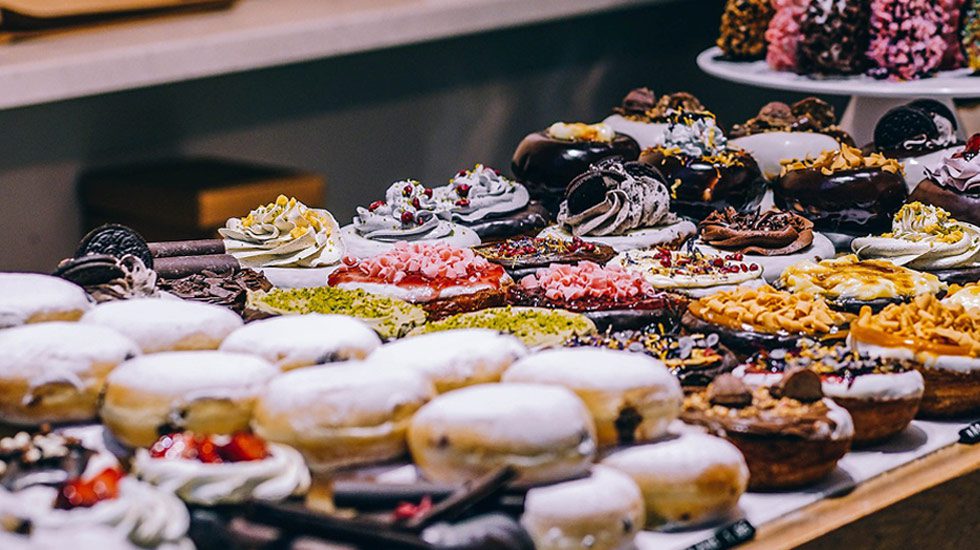 Why choose Ayming?
We're proud to have claimed more than £600m of R&D tax credits for our UK clients to date.
By choosing Ayming, you're choosing the UK's R&D market leader for the food and beverage sector.
Our specialist team will:
Ensure minimum impact on your time & resources
Streamline your internal processes
Optimise the value of your claims
Ensure that your claims are robust & low risk.