The construction and engineering sector is a broad field encompassing a number of highly skilled and specialised sub-sectors. These sub-sectors are constantly finding new and creative ways to solve complex problems. More often than not, these innovative solutions are eligible for R&D tax relief, and that's where we come in.
Construction and civil engineering experts who really understand your business
Ayming is the leading R&D Tax specialist in the Construction industry. We work with five of the top ten main contractors and over a third of the construction index top 100. We are more than just tax and accounting professionals; we have teams of construction and engineering specialists who have worked in the sector and can truly understand your business.
Every year, our R&D experts analyse more than 15,000 R&D projects worldwide. We will conduct peer-to-peer interviews with your team to understand your projects and will identify all eligible expenditure for your R&D tax claims.
Paul Hickey, Finance Director, McGee
What counts as R&D in the construction and engineering sector?
If your business is involved with any of the following construction or civil engineering research projects or activities, you may be able to claim R&D tax relief.
Research and development in construction
Some key areas of innovation in construction include:
Advances in engineering – Development of new materials or unique combinations to meet current construction projects' demands. Use of cutting-edge engineering methods to create more durable and sustainable structures.
Automation – Use of automation technology to lower costs and increase efficiency. Use of automated construction machinery to speed up the construction process, reduce the risk of accidents, or improve accuracy.
Design and build of specialist machines – Design and development of new construction machines to help with specific tasks. Modification of existing equipment to improve efficiency and effectiveness.
Improvement of construction methods, materials or design – Creation of new construction techniques, improving the durability of building materials, or adapting structure design to meet unique project requirements.

Research and development in transport & urban infrastructure
Improved infrastructure design of transportation, water, or sewer and storm water networks.
Water storage and pump station design.
Bulk earthworks design, improving cut fill quantities, site drainage and material selection methods.
Development of sustainable drainage solutions, e.g. green space design, retention and detention facilities or permeable paving solutions.
Replacement of old pipe infrastructure using new methods e.g. Pipe Cracking, Cured In Place Pipe (CIPP), lining of existing pipes or improved Horizontal drilling methods for pipe replacement.
Research and development in marine & coastal
Improved pile design and/or installation methodology required to support offshore structures.
Unique harbour/break water design.
Development or improvement of sub-sea installation methodologies to overcome site-specific challenges.

Geotechnical research and development
Advances in geotechnical investigation or treatment of ground contamination and land reclamation.
Advances in structural groundworks, e.g. piling, retaining systems or tunnelling methods, constructing in difficult sites or ground conditions requiring adaptation to standard construction methods.
Environmental & sustainability research and development
Development of improved utility services for residential and commercial properties to reduce carbon emissions.
Integration of renewable energy systems into standard building design.
Development of low carbon impact materials for building construction.
Structural research and development
Unique infrastructure design.
Optimisation of structural design to reduce amount of materials.
Software developments to optimise dynamic analysis.

Research and development in demolition & waste management
Recycling of building rubble and waste to create new products with higher performance at a reduced cost.
Optimisation of demolition process to enable the use of smaller machines to reduce the props required to support the structures.
Extensive equipment modification to overcome issues related to project specifications or site environment.
Design of renewable energy infrastructure for industrial and commercial end users.
Research and development in utility services
Improved biomass fuel handling and storage facility design & construction at processing plants and power stations.
Improving overhead line design or construction (e.g. new pylon design, improved construction methods or new material incorporation).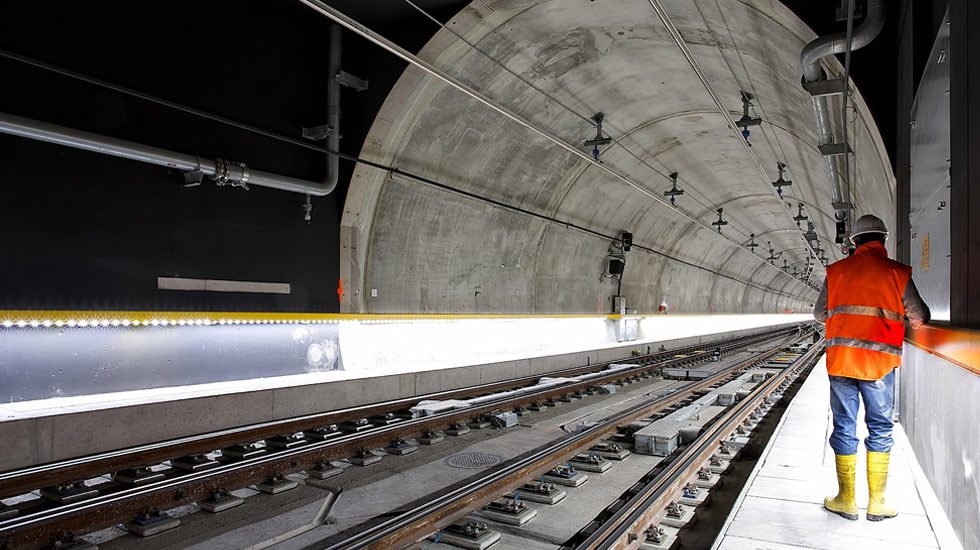 Why choose Ayming?
Here at Ayming, we've claimed over £600m of R&D tax credits for our UK clients to date.
As the UK's R&D market leader for the construction and civil engineering sector, you can count on us to:
Optimise your claim value, having increased clients' historic claims by as much as 6 times.
Streamline your processes to ensure minimum impact on your team's time and resources.
Ensure that your claims are low-risk and robust, safeguarding against any HMRC enquiries.