3D printing is one of the most revolutionary technologies of the 21st century, promising to change the face of modern manufacturing.
Additive manufacturing (AM) or 3D printing, involves making a solid component by building material up in layers. Each layer built one on top of the other until the component is complete – rather than machining away material from a single block in a subtractive way. A 3D model is first created using CAD, and then transferred into an AM device to make the part required.
An advantageous addition
While AM poses some challenges, it also offers a number of advantages as a method of prototype or shortrun production. Probably the most important benefit is the greater flexibility it provides in the design and manufacture of complex parts, which can be accomplished more rapidly and with less waste. AM has had a significant impact on the aerospace, automotive and biomedical manufacturing sectors. It is also proving helpful in the manufacture of complex injection-moulded tooling.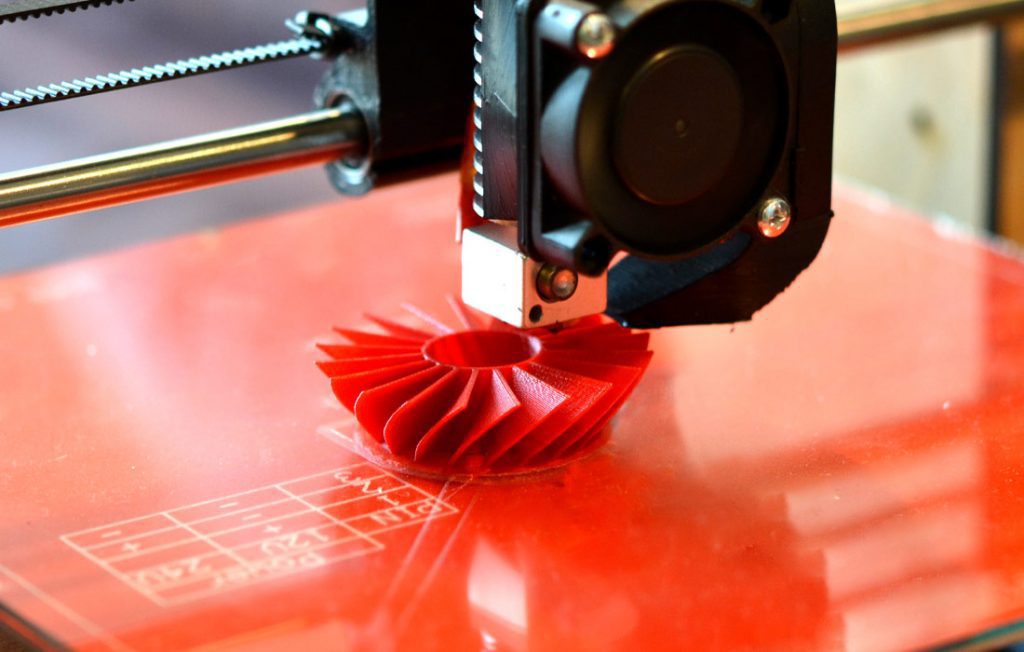 Two of the first commercial uses in the UK of hybrid machines combining additive/subtractive manufacturing techniques have recently taken place at injection-moulder OGM, based in Yarnton, Oxfordshire, and cable harness specialist Cable First, of Poole in Dorset. Also championing this technology in the UK is the Manufacturing Technology Centre in Coventry. The Centre, with public sector backing, aims to bridge innovation's 'valley of death' between academia and industry.
In another development, researchers at the University of Nottingham have pioneered a method of rapidly 3D-printing fully-functional electronic circuits. The circuits contain electrically-conductive metallic inks and insulating polymeric inks. They can now be produced in a single inkjet-printing process where a UV light rapidly solidifies the inks.
This technique is expected to pave the way for the electronics manufacturing industry to produce fully functional components. These include 3D antennae and fully printed sensors from multiple materials, including metals and plastics.
From BioTech to Aerospace
In the biomedical field, AM is being used to produce high-quality, high-precision prosthetics and their components. They use materials such as titanium and polyetheretherketone (PEEK), and are are being used, for example, in custom medical device manufacture of titanium alloy skull and facial implants. The possibilities for personalisation opened up by the technology are also being used by various suppliers for applications such as the prosthetic hands developed by Bionicohand and Youbionic, and Hero Arm from Open Bionics.
In the aerospace industry, Airbus Industries is among those investigating the combination of AM with AI in the design and manufacture of lighter fuselage, as we've discussed previously. For its 787 Dreamliner, Boeing commissioned Norsk Titanium AS to print structural components made from titanium using AM.
This technology is opening up new opportunities for manufacturing by drastically reducing waste and increasing output as well spurring innovative approaches to making more complex products.
For more trends in Industry 4.0, download your copy of "Re-tooling industry for the digital age" here: