Logistics – Plotting the right route
As input costs rise along with regulatory pressures, logistics companies must also navigate new competitive threats and opportunities as digital disruption accelerates.
Ayming acts as your expert guide, steering and supporting your organisation so you reach your strategic goals.
Guiding transformative change
From the supply chain through to the last mile of customer delivery, the cost-effectiveness of logistics is under intense scrutiny. From third-party to fifth-party logistics (3PL to 5PL), clients and service providers are adopting alternative business models and emerging technologies.
Logistics companies need to take a strategic approach to innovation, people engagement, operations performance and digitalisation to compete and to remain competitive.
At Ayming we help our clients secure their position, anticipate future challenges and accelerate growth.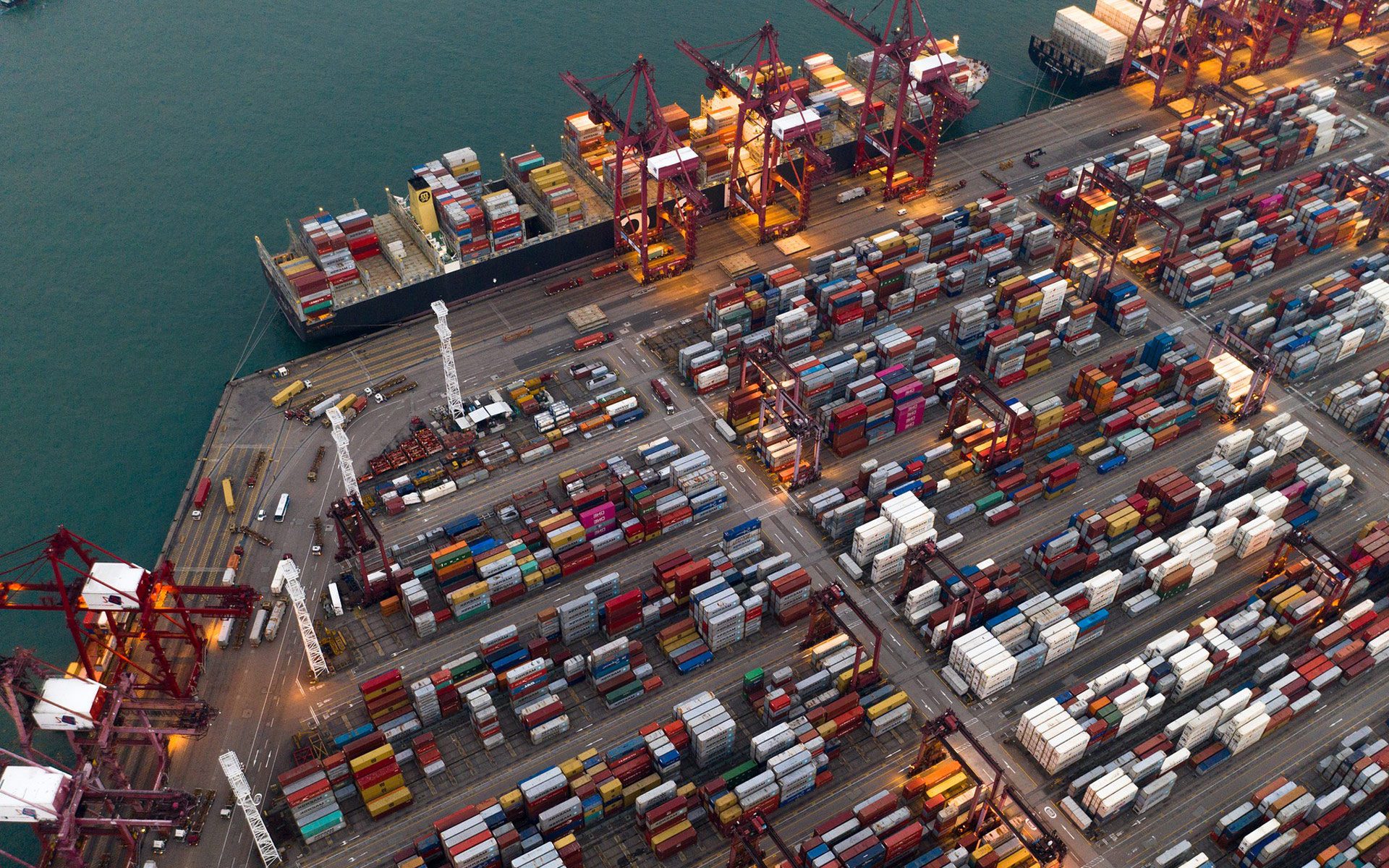 A holistic approach
We know the bigger picture. Our teams draw on specialist expertise and hands-on experience in a range of business-critical areas, including operational efficiency, innovation, digitalisation, people performance, and finance.
Our 1,400 consultants are working in 15 countries across numerous sectors, adding to our 30-year track record of creating proven value for clients.
By blending the skills of specialists – in procurement and lean methodologies, data science and analytics, HR and taxation – we devise solutions that serve the different and sometimes competing needs across your organisation. So we can generate greater value than a function-centric fix.
At Ayming, we share risks and rewards with our clients, delivering results, not reports.
Anticipating threats and opportunities
Each organisation has its own particular challenges and priorities. Ayming has developed a suite of services, proven in the field, to optimise business operations.
Managing innovation
Faster, cheaper, more transparent and less polluting – the bar is set high for logistics operators and it's rising.
A train of emerging technologies – from big data to automation, artificial intelligence to the internet of things – is driving innovation by providers and clients. Data analytics can save millions of litres of fuel and boost productivity across a national van delivery network. Blockchain-enabled refrigerated containers can minimise temperature variations, reducing food and energy wastage.
We help clients devise and manage innovation strategies – from investing in technology to recovering costs through tax relief.
The learning curve can be steep. Where you already have technical in-house expertise, we use our data and experience to benchmark progress. Where those internal resources are lacking, we help you partner with the right technology providers.
We also provide a competitive advantage by helping companies reap the tax relief they deserve for research and development (R&D). Globally, some 15,000 clients each year recover €1 billion with our support. Often this is for expenditure that would otherwise go unclaimed – be it for software, inventory management systems, customer data analytics, or data security, among many examples.
Digitalisation
Digitalisation through the supply chain and along the delivery route, including the customer journey, is generating unprecedented volumes of data. Exploiting that data to its full potential requires lean and smart solutions.
Our teams include experts in Lean Six Sigma and data scientists who streamline processes and unlock the value in data. We deploy digital and predictive tools to help optimise operations across the business, and at every phase of the logistical chain.

Operations performance
Optimising operational efficiency and costs is fundamental to the performance of any business, not least when input costs are rising.
We gauge the true state of operations and provide transparency of spending, both direct and indirect. Drawing on first-hand experience, benchmarking data and our own LeanValue™ methodology, our analysis will identify opportunities where you can save and where you can optimise processes. Savings in areas from fuel and energy to inventory management and working capital requirements will boost the bottom line as more efficient operations sustain improved performance.
Our aim is always to enhance quality and service while optimising costs. Across the logistics sector, we deliver substantial savings for our clients.

Streamlining tax costs
Taxation is increasingly complex. Managing multiple taxes – whether VAT/GST or property, environmental or fuel, local or national – is a burden for any business, let alone one operating across international borders.
As with transport operations or procurement, increasing efficiency in tax management can release cash and drive competitive advantage.
For almost 30 years we have been helping companies reduce their tax costs and increase profitability.
Working within multidisciplinary teams, our tax specialists analyse your position and identify opportunities to reduce liabilities, recover tax and maximise credits. Our services range from managing compliance and recovering VAT refunds in more than 50 countries to optimising tariffs on imported goods.
Empowering people
High-performing companies have employees who are fully engaged and committed to the goals of the business. Our HR and LeanValue™ specialists ensure that people management processes, rewards and training are fit for purpose – and that costs are benchmarked and controlled.
We provide digital services and training to thousands of employers. This helps ensure that people and procedures are attuned to business strategy. Experienced in nurturing both technical and soft skills, our teams work with you to foster a culture of collaboration, adaptability and innovation.
By investing in your human capital, you can enhance commitment, quality of life at work, change management, and employee health and wellbeing.
At Ayming, we are transforming HR management to focus on ROI, digitalisation and compliance.