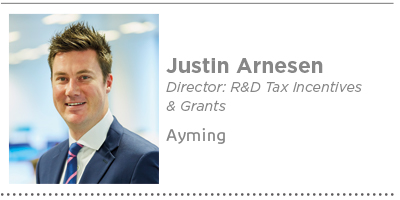 With Brexit looming, now's the time for the Government to really encourage technology businesses to invest in the UK and get behind its Digital Strategy.
The Government's recently announced Digital Strategy prompted a collective sigh of relief across a technology community that had long awaited a concrete plan for the future. However, Justin Arnesen, Innovation Incentives Director at Ayming, argues that the strategy falls short when it comes to incentivising and encouraging R&D. Arnesen outlines here how the Government should revamp legislation to support a truly digital Britain.
To access the full article, please go to IT Pro Portal's website. 
About the author
Justin Arnesen is Director for R&D Tax & Grants at Ayming. He has been enabling businesses of all shapes and sizes to claim R&D tax incentives since 2008, having worked in South Africa, New Zealand, Australia, and the UK. His professional experience has also included roles at both KPMG and Deloitte.
---