Ayming shortlisted by British Accountancy Awards for "Outstanding Advisory or Client Project of the Year" following recent work with Ibstock PLC.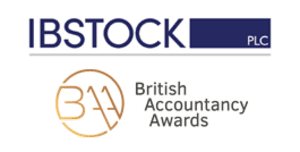 Friday, 20th July 2018: London – Ayming, the international business performance consultancy, has been shortlisted by British Accountancy Awards for "Outstanding Advisory or Client Project of the Year". Ayming's shortlisting follows its recent work with Ibstock plc, one of the UK's largest manufacturers of building products.
Ibstock, whose consistent innovation allows it to meet ever-increasing demand, engaged Ayming to establish an effective methodology for processing research and development (R&D) tax credit claims. The size and operational complexity of the company meant that effectively organising and assessing what qualified for tax relief was challenging.
Ayming performed a full review of Ibstock's extensive technical activity to assess what expenditure might qualify for R&D tax credit relief across the group's 30+ UK locations. The team then outlined the most financially beneficial and cost effective methodology for the business to claim its due relief. Given the detail and accuracy of the submission, HMRC was able to make the swift pay-out on Ibstock's claim.
Ibstock had not previously applied for R&D tax relief and, facilitated by Ayming, now makes a substantial claim to HMRC in each accounting period.
Shamshad Khalfey, Head of Tax at Ibstock, said: "Ayming has been integral to the success of our R&D tax relief project. The board was delighted with the results and overall experience. Ibstock continues to work with Ayming to build processes into our business strategy to facilitate future claims and to support a successful and rewarding innovation culture."
Martin Hook, Managing Director of Ayming UK & Ireland, said: "Our team of sector experts know exactly what they are looking for and how to find it. By employing specialists from industry backgrounds including scientists, engineers and software developers, alongside our tax and consultancy experts, we can efficiently get to the crux of what is needed. A typical project of this size and scale takes four months or more. With help from the Ibstock managers and technical teams, we completed this project in just six weeks which has allowed Ibstock to pump millions back into the business."
-ENDS-
Notes to Editors
Ayming is a leading international Business Performance consultancy and has a global footprint. The Group is present in 17 countries: Belgium, Canada, China, Czech Republic, France, Germany, the UK, Ireland, Hungary, Italy, Japan, Netherlands, Poland, Portugal, Spain, Slovakia and USA with a staff of approximately 1,400. In 2017, it achieved a turnover of €157m.
In the UK, Ayming helps businesses to improve their financial and operational performance through innovation, tax and procurement, supply chain, working capital and operational efficiency services.
The R&D team has claimed more than €200m of R&D tax benefits for its UK clients and, as a group, analyses over 15,000 R&D and innovation projects each year.
Contact
Annabel Rivero, Aspectus Group
+44 20 7242 8867
ayming@aspectusgroup.com