October 2019
A selection of the month's news stories curated by the team at Ayming along with their expert insights. This month, the team provide their thoughts on the stakeholder-shareholder debate, the German factory slump, and cost-cutting CFOs.
---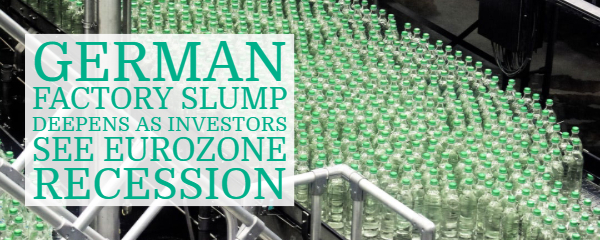 It's high time to strengthen risk management.
"While everyone in the UK has been focusing on Brexit, there are some signs of economic trouble in Europe as well. To secure business continuity and stay ahead, organisations should look to strengthen the role of Procurement in risk management.
For a lot of organisations, checking supplier financial stability and performance falls through the cracks after the contract is already in place. However, should one of your strategic suppliers experience a period of instability this can have a large impact on business operations.
Procurement can take a leading role in managing risks by developing a robust contract management policy. Even with this in place, a policy on its own is not enough to ensure it is actually followed. It is critical to raise awareness of any potential issues among business stakeholders and make the process easy to follow by the adoption of appropriate systems and tools.
Does your organisation know how well your suppliers are doing?"
Lyuba Kirilova. Senior Manager, Ayming
Original Article: https://www.bloomberg.com/news/articles/2019-10-07/german-factory-orders-decline-more-than-economists-forecast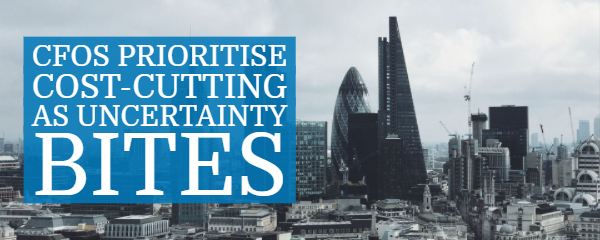 Blunt approaches could do more harm in the long term.
"In such uncertain times, let's hope that this push to cut costs doesn't lead to increased uncertainty within supply chains as a result. A blunt approach to cost cutting with suppliers is unlikely to do much to alleviate any of the uncertainty that exists and could do more harm in the long term.
As a supplier, faced with a decision of who to support in a time of need who do you go for, the company who hammered you on price…?"
James Bousher. Senior Manager, Ayming
Original Article: https://www.cityam.com/cfos-prioritise-cost-cutting-as-uncertainty-bites/
---

Help us recognize tech that protects our values
The Chartered Institute for Procurement and Supply (CIPS) is a well-known group for professional development and certifications. Its roots lie in Europe and Australia, but it has recently been expanding to the Americas…
Full story: https://www.wired.com/story/help-us-recognize-tech-that-protects-our-values/
Airline food waste is a problem. Can banana leaves be part of the solution?
The average airline passenger leaves behind about three pounds of waste each flight. One British design firm has ideas to bring down that number…
Full story: https://www.nytimes.com/2019/10/11/us/airline-cabin-waste.html
Procurement ethics: yesterday, today and tomorrow
Over the years, procurement has shed its reputation of graft, gifts and gratuities. But a decentralization of the process could undermine ethics related compliance.
Full story: https://www.supplychaindive.com/news/procurement-ethics-decentralization/563713/
---