February 2021
A selection of the month's news stories curated by the Procurement & Supply Chain team at Ayming, along with their expert insights. This month, the team explore the global chip shortage, and provide their thoughts on Covax's plan to level the vaccine roll out playing field.
---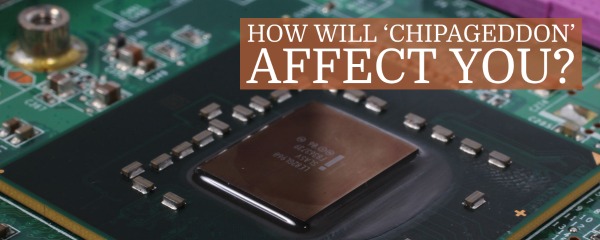 How will 'chipageddon' affect you?
"As frustrating as it has been not being able to get your hands on the latest game console, this is just a symptom of a much bigger issue in global supply chains. A chip shortage has put some industries at a standstill. Anecdotally, we have heard from clients and suppliers that some major automotive manufacturers are about to stop accepting factory orders for 2021.
Procurement professionals should take note and plan for potential supply shortages, longer lead times and price increases of goods with chips later in the year. While some manufacturers have stockpiled and are well prepared, others may struggle to fulfil orders. Having strong supplier relationships and contractual service levels is critical for riding out the storm. If it hasn't come up already, our advice is to discuss this with your suppliers in the next contract management meeting with them and put in place mitigation measures for business critical supply."
Lyuboslava Kirilova. Senior Manager, Ayming
Article in focus: https://www.bbc.co.uk/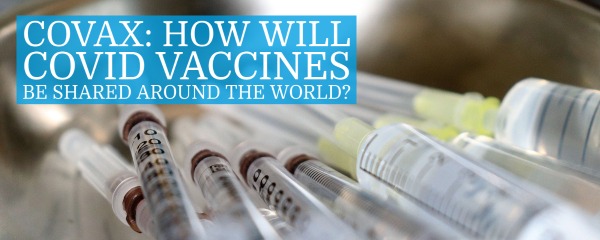 Covax: How will Covid vaccines be shared around the world?
"If there is one thing that the coronavirus pandemic has highlighted in the last year, it is the global scale of this crisis. While closing a country's borders may work as an extreme measure (e.g., New Zealand's response), it isn't a sustainable plan, especially in the context of procurement and supply chain operations. The UK relies on global supply chains. Travel and especially trade cannot stop at the water's edge, as the ongoing and worsening Brexit delays at the border illustrate. In that vein, no country's solution to the crisis can address only their own national problems. Richer countries like the USA and the UK have secured the promise of enough vaccine to inoculate their entire populations at least twice over. The World Health Organisation's Covax programme is now working to alleviate the discrepancy between the haves and the have nots.
We can't expect to return to any semblance of normalcy unless the pandemic is over, not only in our little corner of the world but for everyone. With the involvement of WHO, the Coalition for Epidemic Preparedness Innovations (CEPI) and Gavi, the Vaccine Alliance, in the Covax initiative, there are many individuals with significant expertise in epidemic response driving the work. Still, coronavirus is a one-in-a-century pandemic that presents problems on a larger scale than anything modern experts have experienced. The fact that most vaccines need to be stored at ultra-cold temperatures makes distribution logistics that much harder. Therefore, we must put in more effort, personnel, equipment and, crucially, funding to ensure that the global response is as strong as in the richest nation. Vaccine procurement should not be driven solely by who has the power to pay but by what plan will bring the crisis to its quickest conclusion. Without eradicating all possible pockets of lingering virus, the global knock-on effects will hinder the UK's post-pandemic recovery and growth for years to come."
Sophie Van Horne. Consultant, Ayming
Article in focus: https://www.bbc.co.uk/
---

Nestlé sets goal of 100% responsibly sourced coffee by 2025
Ten years ago, Nestlé started its plan to help improve farmers' lives and become more sustainable in the process, and now it is looking to build on those steps to be even more sustainable in the future…
Full story: https://www.supplychaindive.com/
Europe's largest chipmaker tells car companies to overhaul supply chain
Infineon chief says auto manufacturers cannot expect large inventories to be held for them…
Full story: https://www.ft.com/
Blue Yonder expands supply chain relationship with HEINEKEN
Blue Yonder expands its partnership with HEINEKEN to digitally manage volatile demand changes powered by machine learning…
Full story: https://www.supplychaindigital.com/
---