November 2020
A selection of the month's news stories curated by the team at Ayming, along with their expert insights. This month, the team provide their thoughts on the UK's 'chaotic' PPE procurement, and the potential for Boohoo's recent hire to spark conversations discussing procurement's seat at the table.
---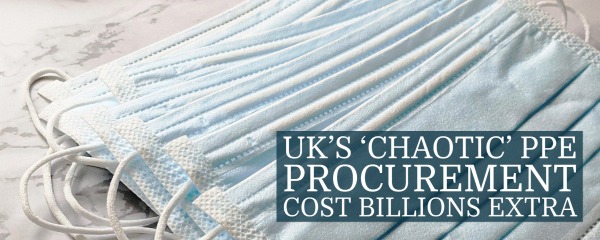 UK's 'chaotic' PPE procurement cost billions extra
"The NAO report into the UK Government's PPE procurement clearly shows that something went wrong with PPE, but I do wonder why anyone is in shock that items were bought at prices higher than last year. As soon as you're in a situation where demand outstrips supply, prices are going to rise – that's the very first lesson anyone studying economics gets taught. What I can't figure out is how critics think the items have been procured instead?
They can say we should have built a stockpile last year. This would indeed have saved money, but it would equally have tied up working capital and potentially taken away money from other services important at the time; not to mention the foresight needed to know to build the stockpiles. Refusing to buy in March at inflated prices feels like such a non-starter it doesn't warrant discussing. Clearly there were some mistakes made with unscrupulous middlemen profiteering from the situation, but I can absolutely empathise with any procurement professional in that situation. At the time, the number one priority was to get PPE in and that's what they did, so whilst lessons do need to be learnt, first I think those involved need to be given a bit of a break!"
James Bousher. Director, Ayming
Article in focus: https://www.theguardian.com/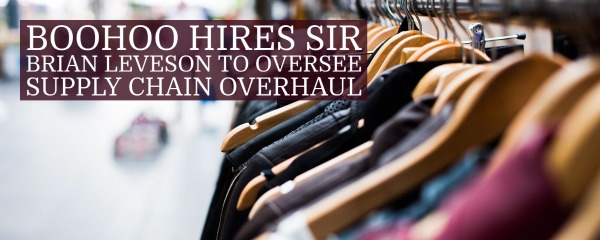 Boohoo hires Sir Brian Leveson to oversee supply chain overhaul
"It will be interesting to see if Boohoo's reaction to their supply chain scandals adds fuel to the fire of the discussion as to whether procurement or supply chain should have a seat at the table. For many years the debate has raged on as to whether CPOs should be on the Board, or at least the Executive team, for the most part relatively unsuccessfully in my experience. Those who are proponents often believe that the only way procurement can show increased value to businesses is by being involved in key decisions and increasing profitability by being ahead of the game.
In the case of Boohoo, clearly the Board feel they were too far away from decision making on suppliers and spending, so want to be directly informed going forward. Whether or not this is just a publicity stunt is still to be seen, but what is interesting though, is whether the original argument has been looking at things the wrong way. Perhaps the reason why procurement or supply chain should have increased representation is to provide value by de-risking decisions the business are making. No other function has the input or insight across a business, so perhaps procurement should push for representation be repositioning themselves as anti-risk in addition to pro-value."
Alejandro Alvarez. Partner, Ayming
Article in focus: https://www.theguardian.com/
---

Apple Suppliers' Exodus From China Won't Slow Down Under Biden
The splintering of the global tech supply chain that began during President Donald Trump's watch looks set to persist under his successor…
Full story: https://www.bloomberg.com/
Why Procurement with Purpose is set to be the 'New Normal'
The shock of COVID-19 has been felt all around the world, and it is having a disruptive impact on global supply chains…
Full story: https://www.enterprisetimes.co.uk/
Winter Is Coming — Are Supply Chains Ready?
2020 has tested the world's supply chains like no other year, but however much we hope otherwise, the hardest part of the test may still be ahead…
Full story: https://www.forbes.com/
---
Month in focus - Signup
Sign up to receive a selection of the month's news stories curated by the Procurement & Supply Chain Management team at Ayming along with their expert insights.