March 2020
A selection of the month's news stories curated by the team at Ayming, along with their expert insights. This month, the team provide their thoughts on the UK government's decision not to join the EU joint procurement exercise, and how COVID-19 will teach many companies an important lesson. But will they learn?
---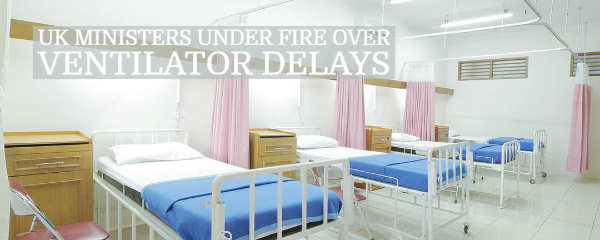 Delays in delivery – Is going alone the right choice?
"The government has come under criticism for their poor response to the need to procure thousands of ventilators. Clearly lines of communication have become blurred, as all departments in government work to try and respond to the need, and it highlights the need for a more coordinated approach and the nimbleness to respond to tactical procurement opportunities where they might exist.
That being said, the decision or mistake, not to take part in the EU joint procurement exercise may not be as big an error as is being reported. Traditional procurement logic suggests that consolidation and leveraging volume is the best way to seal a good deal. However, from experience, this often results in an extended process and decision bottlenecks. For example, how will the first batch of ventilators secured under the scheme be distributed – by need, by economy size, by number of ventilators per capita. It feels like we're in a situation now where traditional logic needs to be abandoned and procurement laws need to be circumvented. Going alone might allow for a more flexible approach to be followed and potentially better outcomes. Only time will tell…"
James Bousher. Senior Manager, Ayming
Original Article: https://www.ft.com/content/f9051f66-cfbe-4b36-848e-3980225ae542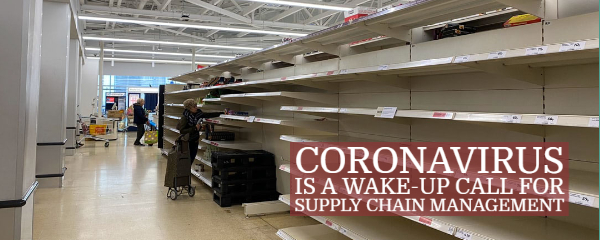 COVID-19 brings with it an important lesson.
"Whilst procurement teams around the world are no doubt feeling the pressure at the moment, the coronavirus outbreak could turn out to be a turning point for the function. In the same way that banks have had to increase levels of capitalisation following the 2008 financial crisis, or the airline industry responds to crashes, businesses around the world need to learn from this situation and ensure that going forward procurement is resilient enough to handle further shocks.
At the moment, only a small handful of companies have invested fully in understanding their supply network and many do not even have formal contracts in place with vendors. Whilst cutting costs will be a very important way of responding to the impact of the pandemic, hopefully in the long run businesses and procurement and supply chain functions will learn from this and focus beyond savings generation"
Monika Ngo Thu. Consultant, Ayming
Original Article: https://hbr.org/2020/03/coronavirus-is-a-wake-up-call-for-supply-chain-management
---

The Healthcare Startup That's Fast-Tracking Drone Delivery
In early March, a hospital in Rwanda needed blood urgently for a patient with a leg injury. So the hospital called upon a drone operated by Zipline Inc., which dropped the blood by parachute within an hour…
Full story: https://www.supplychainbrain.com/
So only 12% of supply chain pros are using AI? Apparently.
One problem with pinning down the number of people who are using AI is if you ask two people what they consider to be AI you'll get two answers…
Full story: https://www.supplychaindive.com/
Zoom, Netflix, Equinix and Dropbox address capacity, supply chain challenges brought on by Covid-19
Executives share tales of how coronavirus has changed usage patterns and how they've dealt with the issues that caused…
Full story: https://www.arnnet.com.au/
---
Month in focus - Signup
Sign up to receive a selection of the month's news stories curated by the Procurement & Supply Chain Management team at Ayming along with their expert insights.