January 2021
A selection of the month's news stories curated by the team at Ayming, along with their expert insights. This month, the team explore the precarious situation AstraZeneca is facing, and provide their thoughts on the the impact of Covid and Brexit on shipping.
---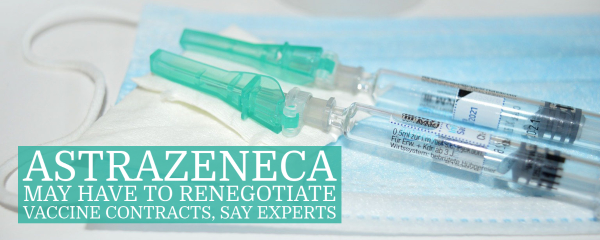 AstraZeneca may have to renegotiate vaccine contracts, say experts
"The escalating row between European leaders and AstraZeneca linked to a shortage of supply highlights the importance of SLAs (Service Level Agreements) in contractual discussions. AstraZeneca will only deliver 25% of the doses initially procured by the EU and will probably soon be at the heart of a legal battle. One of the critical questions outside the legal aspect will be to confirm if the contract stipulated an obligation of means or obligation of results.
For strategic commodities, it is critical to include a clear definition of KPIs (Key Performance Indicators) linked with the level of service expected in any contract negotiation. By doing so, the supplier must commit to results, and service credits are automatically applied when performance is not met.
In this pandemic, securing deals with vaccine suppliers focusing on pricing and quantity must have been the priority. Still, it demonstrates that agreeing on Service Levels is just as important if not even more so."
Laurie Franquesa. Senior Manager, Ayming
Article in focus: https://www.theguardian.com/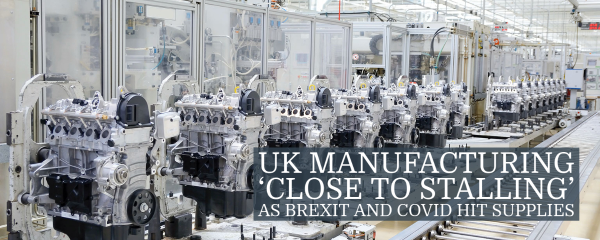 UK manufacturing 'close to stalling' as Brexit and Covid hit supplies
"The expected regulatory teething problems of the UK's new position outside of the EU's single market have definitely materialised, from contraband ham sandwiches to spoiled pork. However, the big underlying trade issue feels like the growing backlog in the freight sector; I wonder if this has the Monetary Policy Committee at the Bank of England sweating a little bit. The current impact of any disruptions on prices have been mitigated fairly well by businesses who have stockpiled prior to the end of the transition period, but also the impact of the current lockdown, which naturally has reduced both demand and, therefore, output.
Therefore, the big conundrum is whether the logistics sector can manage a massive spark in economic activity caused by successful vaccine roll-outs or whether the market will come grinding to a halt, causing prices to skyrocket. The UK Government should therefore be doing all it can to fix any of the Brexit related issues, however trivial they seem before they start to compound any demand pressures on shipping activity."
James Bousher. Director, Ayming
Article in focus: https://www.ft.com/
---

It's time to hit reset on these 3 aspects of supplier management
Companies have had nearly a year to adapt their service levels to the pandemic, and workarounds should be baked into service blueprints…
Full story: https://www.supplychaindive.com/
Three post-Brexit opportunities for procurement and supply chains
The Brexit debate is over with the UK and EU finally agreeing on the trade and cooperation terms after Brexit…
Full story: https://www.consultancy.uk/
High Stakes, Dirty Play & The Ethics of Vaccine Procurement
As the stakes continue to rise, we take a look at the ethics of Covid-19 vaccine procurement and the dirty games being played…
Full story: https://www.supplychaindigital.com/
---