January 2020
A selection of the month's news stories curated by the team at Ayming, along with their expert insights. This month, the team provide their thoughts on the rise of social value in public sector tenders, and the changing nature of supplier relationships in construction.
---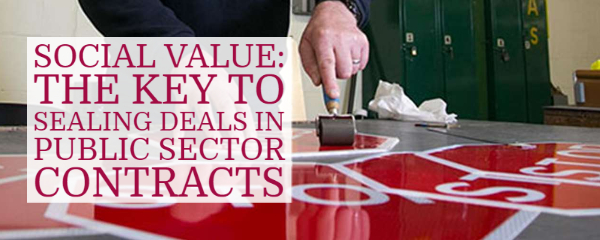 The social value in public sector procurement.
"The Public Services Social Value Act was put in place in 2013, to put an added emphasis on the importance of businesses encouraging social values within their organisations. In recent years it has gained more acknowledgement within public sector organisations as something to seriously consider as part of the sourcing process.
Historically, the public sector market has been mainly driven by price and criteria focusing on the Most Economically Advantageous Tender (MEAT), enabling big players who are able to offer a lower margin, and who have wider experience, to have an advantage.
However, tender questions relating directly to social value are now evaluated and form part of a bidder's score, rather than previously when they were just 'considered' or a 'nice to have'. This often can put Small and Medium Sized Enterprises (SMEs) in a stronger position as they are more likely to have a social value impact by using local suppliers, or by employing local people.
Business have started to look more seriously at how they can give back to their communities, as it could now give them an edge over their competitors. There are various ways businesses can do this; by using local suppliers, employing local people, offering apprenticeship schemes, sponsorship, social enterprises or volunteering opportunities.
Businesses will see qualitative benefits from their social value acts or initiatives that are introduced; improved employee retention, marketing opportunities and employee attraction. However, as the article discusses, quantitative benefits are much harder to measure, and businesses should focus on the long term and all-round impacts that these changes could have."
Grace Maturi. Manager, Ayming
Original Article: https://www.constructionnews.co.uk/agenda/social-value-the-key-to-your-next-huge-deal-14-01-2020/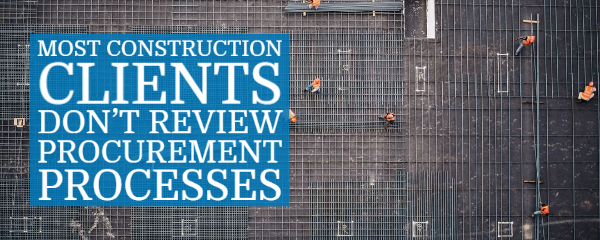 The importance of changing the nature of supplier relationships in the construction industry.
"The construction sector is often viewed as a dinosaur when it comes to procurement and supplier relationship management. Why collaborate when you can (metaphorically) hit people over the head? Because there's a lot of benefit from having collaborative relationships, it turns out.
With three quarters of respondents not having commercial incentives in place in contracts, how can there be an expectation for suppliers to innovate for joint benefit if there's no reward for doing so? There is naturally some hesitation with incentivising a supplier over and above the natural incentivisation of completing a contract, but the ramifications for our clients for poor performance from a supplier is usually much larger than the fee being charged.
A recent project we completed – with a client who is forward thinking in this area – ensured that innovation was a priority, with bonuses in place for completing ahead of time, as well as gain share arrangements for any financial savings. This approach enabled the supplier to work collaboratively with our client to ensure that proposals pre-contracting were tailored to a high extent, and that further collaboration was rewarded.
The suppliers that truly differentiate themselves through collaborative partnerships, a full understanding of risk management and reporting, and using innovative procurement and contracting methods will have a natural advantage over their competitors who do not."
John Thorpe. Senior Manager, Ayming
Original Article: https://www.cips.org/en-GB/supply-management/news/2020/january/most-construction-clients-dont-review-procurement-processes/
---

Blockchain: is it ready for mainstream application?
Innovation activity focused on finding new industry applications for secure ledger technology has been increasing rapidly as tech companies seek to establish a foothold in their chosen market. But is blockchain ready for mainstream application..?
Full story: https://www.supplychaindigital.com
Why professional development matters in procurement
The supply chain field is changing rapidly, and development is an important way to represent yourself, your company and your profession…
Full story: https://www.supplychaindive.com/
The case for a cross-functional approach to attract and retain digital talent in procurement
Procurement chiefs must do their utmost to boost their teams' capabilities, data analytics and digital tools development or risk being outmanoeuvred by their competitors…
Full story: https://www.procurementleaders.com/
---
Month in focus - Signup
Sign up to receive a selection of the month's news stories curated by the Procurement & Supply Chain Management team at Ayming along with their expert insights.