February 2020
A selection of the month's news stories curated by the team at Ayming, along with their expert insights. This month, the team provide their thoughts on how we should learn from past mistakes in procurement to improve, and how the Coronavirus outbreak has identified the need for more robust supply chains.
---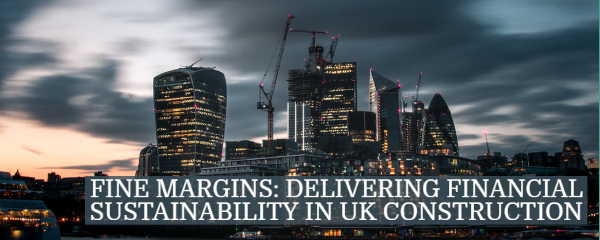 Mistakes of the past identify a need for change.
"This research from CBI highlights the need for change within procurement practices, especially in the public sector, away from transactional approaches with a focus on savings, to more dynamic and collaborative procurement approaches when procuring large capital programmes. Without this change, another Carillion situation is likely to occur, as contractors are put under pressure to reduce quoted costs during an often inflexible and inadequate procurement process.
The Most Economically Advantageous Tender evaluation methodology, a mainstay within the public sector, comes under scrutiny as one of the causes of this. In practice, we often see this being diluted down to a rigidly formulaic assessment of quality and price, each with an arbitrary weighting between 60 and 40 percent, that fails to fully assess the full impact of a proposed service. When looking at construction, procurement teams need to focus on upskilling staff to be able to evaluate the cost of a project beyond its initial quoted price, as well as be comfortable facilitating more collaborative tender and contracting approaches."
James Bousher. Senior Manager, Ayming
Original Article: https://www.cbi.org.uk/articles/fine-margins-delivering-financial-sustainability-in-uk-construction-bv/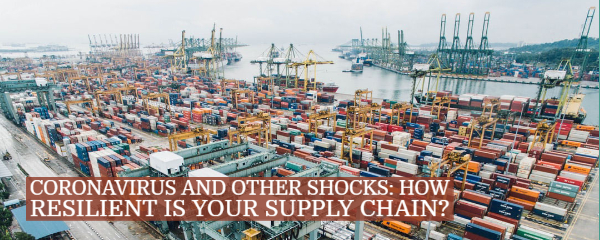 Coronavirus: highlighting the necessity of resilience in supply chains.
"Coronavirus already has consequences on supply chains globally. With some companies lowering sales forecast due to supply interruptions in China, while others are facing a surge in demand like face mask manufacturers. With the worldwide spread of the disease, all businesses will have to act to mitigate risks and limit the impact on their operations.
Strategic sourcing, demand management as well as inventory management will be key to ensure businesses can procure the optimal solution in terms of cost, service and quality. Turn your Procurement and Supply Management function into an asset through strategy, risk and change management to ensure business continuity. With the right strategy, organisation and operating model, procurement will improve the performance of your organisation and will limit supply chain disruptions."
Laurie Franquesa. Manager, Ayming
Original Article: https://www.bain.com/insights/coronavirus-and-other-shocks-how-resilient-is-your-supply-chain
---

A cobalt crisis could put the brakes on electric car sales
Electric vehicle sales are soaring, with factories working full pelt to churn out as many batteries as possible. And that's creating some bottlenecks…
Full story: https://www.wired.com/
Nestlé beverage delivery arm reaches carbon neutrality
Supply chain emissions are on average 5.5 times greater than a company's direct operations, according to CDP, prompting businesses to look closely at logistics to drive down their carbon footprint. At ReadyRefresh, getting to carbon neutrality required several changes to its delivery business…
Full story: https://www.supplychaindigital.com/
Companies in pharmaceutical supply chain develop system to track counterfeit drugs
Some of the industry's largest pharmaceutical companies, including Pfizer Inc and Eli Lilly and Co, have developed a blockchain-based system to track prescription drugs across the supply chain to better halt the flow of counterfeit medicines, company officials said on Friday…
Full story: https://www.nytimes.com/
---