August 2020
A selection of the month's news stories curated by the team at Ayming, along with their expert insights. This month, the team provide their thoughts on the impact of COVID-19 on city law firms, and a damning report on UK-businesses' readiness for Brexit.
---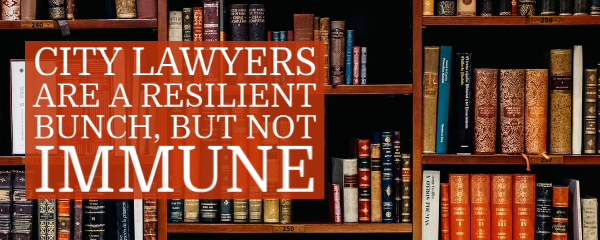 City lawyers are a resilient bunch, but not immune
"Strong opening analogy aside, this article highlights the impact COVID-19 is wreaking on all industries is even extending to legal firms, traditionally the bastion of commercial stability. From my experience, because of this stability and the traditional partnership model, cost consciousness is rather limited within the legal profession. Even when cutting costs is considered, the first thought comes to employees, rather than cutting costs through procurement activity.
It will be interesting if, when the current haziness of Brexit lifts, it will provide some increased demand as people need legal support to traverse the inevitable muddy waters of new, rushed legislation and regulations. Until then, effective procurement shouldn't be left to sit on a shelf next to a dusty copy of Halsbury's Law as it provides a sustainable way to improve profitability."
Jon Howell. Associate Director, Ayming
Article in focus: https://www.ft.com/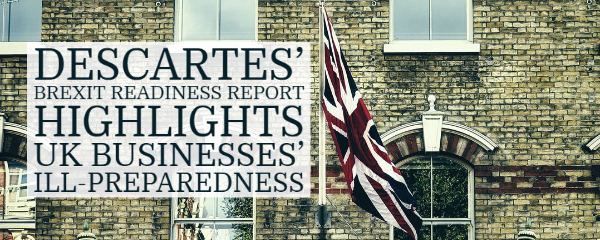 Descartes' Brexit Readiness Report highlights UK businesses' ill-preparedness
"The looming Brexit deadline has many businesses in the UK worried about their supply chains that are already suffering from the effects of the coronavirus pandemic, but I'm interested as to whether COVID-19 has truly been a disruption or actually a surprise benefit. Undoubtedly at a Governmental level, attention and resources have been taken away from Brexit policy and planning, but we can't be sure the negotiations would be in any better state without the coronavirus.
Given that, could businesses really have prepared fully for a situation that is still, and would have still been, completely unknown even without the pandemic? Ironically, from a supply chain point of view, COVID-19 could have made some businesses more prepared for Brexit; they've had to adapt to new and quickly changing circumstances, look for alternative, local sources of supply and really understand their supply chain inside and out to get by. Those that have been impacted and learnt from COVID-19 could already be in a better position than they think."
Laurie Franquesa. Manager, Ayming
Article in focus: https://www.businessleader.co.uk/
---

The supply chain of the future isn't afraid to pivot
The Covid-19 pandemic quickly proved how unprepared the supply chain was for a global business disruption…
Full story: https://www.forbes.com/
Legal departments may need to rethink what they want from outside providers
A Buying Legal webinar looked at ways to improve the sometimes strained relationship between legal procurement professionals and legal operations teams…
Full story:https://www.law.com/
The pressure points in Britain's food supply chain
A new report reveals weaknesses in the food system's response to the pandemic…
Full story: https://www.economist.com/
---