April 2021
A selection of the month's news stories curated by the Procurement & Supply Chain team at Ayming, along with their expert insights. This month, the team explores the impact of the Biden's US climate change promise on global procurement and supply chains, and explains why closing the gap between supply and demand is of utmost importance.
---
Climate summit leads to new promises being made
The impact of Biden's US climate change promise of cutting emissions by 50-52% of 2005 levels by 2030 will have a seismic impact on procurement & supply chain focuses across the continent.
With China also stating they would phase down coal consumption (albeit without setting a new emissions target), one would hope for changing practices to be seen more broadly on a mid-term basis.
As we have seen in Europe, changing regulatory environments are prime drivers for institutions to adopt ESG, as well mitigating ESG and reputational risks, and ensuring the promise is followed up by regulatory change would make sense. Despite this, carbon emissions are set to increase as compared to last year.
As the prominence of ESG based decision making continues to gain traction, having better supply chain and procurement data relating to ESG will also make decision making in relation to this easier and clearer.
John Thorpe. Director: Operations Performance, Ayming
Article in focus: https://www.ft.com/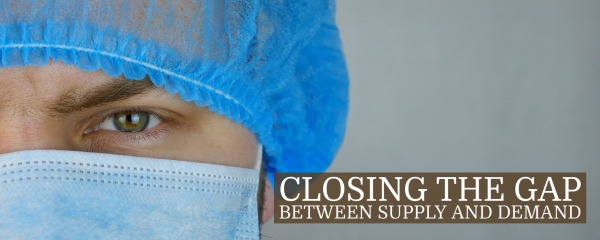 Closing the gap between supply and demand
"Companies have always been challenged to adapt their supply chains to their success or failure in the market. During the Financial Crisis manufacturers across most industries had to deal with the huge mismatch between demand and supply caused by a collapsing demand. Last year, another crisis, the Covid – 19 pandemic disrupted again the global supply chains. That time the companies in the healthcare industry had to deal with a surge in demand for Personal Protective Equipment like, gloves, masks and goggles. Recently the accelerated demand for chip created the largest bullwhip effect the semiconductor industry has ever seen.
The bullwhip effect is a supply chain phenomenon that refers to increasing swings in inventory in response to shifts in customer demand as one moves further upstream in a supply chain. The bullwhip effect is caused primarily by the forecast inaccuracy at the end customer demand point and it results in some serious supply chain inefficiencies.
For Europe's semiconductor industry, investments in capacity are important but more importantly closing the gap between supply and demand is of utmost importance. Based on our experience copying with the bullwhip effect requires different actions and a tailored approach for each business. A recent example is the trend of local for local in the production of Personal Protective Equipment which is now treated as a "strategic good" by many industries. This can also be the future of the European semiconductor industry.
Overall, we believe that companies should continuously improve their agility, which is a mean of ensuring success and requires creating greater supply chain resiliency.
Orlando Minervino. Senior Consultant: Operations Performance, Ayming
Article in focus: https://www.ft.com/
---

Taking a look at Brexit Supply Chain Challenges – Dual Tariffs, Dual Operations
Susan Boylan, Director Analyst with the Gartner Supply Chain Practice, assesses the challenges of a post-Brexit world for logistics leaders…
Full story: https://www.supplychain247.com/
12 steps CPOs must take to achieve ESG goals
Procurement will be key to accelerating environmental, societal, and governance (ESG) strategies, according to research…
Full story: https://www.cips.org/
TMS integrations with digital freight brokers are gaining momentum
The partnerships meld capacity, loads, real-time rates and booking into an all-in-one platform for shippers…
Full story: https://www.supplychaindive.com/
---