June 2021
A selection of the month's news stories curated by the Procurement & Supply Chain team at Ayming, along with their expert insights. This month, the team explores the rise of ESG in tender evaluations in the public sector, and examines the latest experiment in data sharing by German auto manufacturers: Catena-X. 
---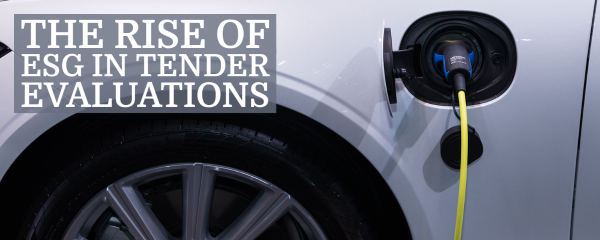 The rise of ESG in tender evaluations
Evaluating ESG in procurement will undoubtedly take an increasing role over the coming years. As Peter has outlined, the public sector has taken this as a policy position, so hopefully, it will translate into businesses being more comfortable and incentivised to ask those questions further down their supply chain. The point at the end in terms of the environmental – for example, Net-zero – assessment is a really interesting point for two reasons: a) I'm not sure anyone is sure what to ask and b) I'm not sure anyone would know how to answer! Whilst undeniably it's an important topic I feel adding these sorts of questions in is likely to be an evolution rather than a revolution as the balance in terms of what we need to reduce or change evolves. As it stands, there are so many variables, so I can fully understand why this might have been forgotten.
If we take Net-Zero as an example, you could ask bidders about their carbon emissions and how they plan to reduce them. But let's think about this situation: Bidder A says they plan to move their entire fleet from petrol cars to diesel cars and reduce their carbon by 20%. Bidder B will switch 20% of their cars from petrol to electric and therefore also reduce carbon by 20%. Does Bidder A get the same score as Bidder B, even though we know they'll be producing considerably more Nitrous Oxide? Even then, how would a tenderer evaluate whether or not those changes were actually making 20% impact (what with emissions scandals etc.)?
I appreciate that this is more question than answer. But, in any case, it's definitely an exciting proposition to see this type of topic come to the forefront of the procurement agenda.
James Bousher, Director: Operations Performance, Ayming
Article in focus: https://spendmatters.com/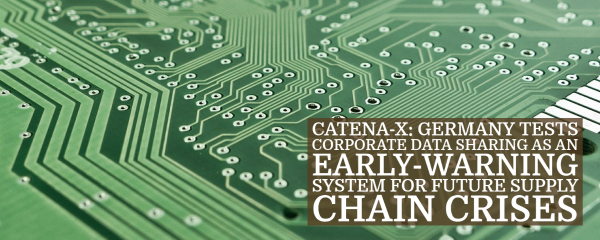 Catena-X: Germany tests corporate data sharing as an early-warning system for future supply chain crises
In February, we highlighted the ongoing chip shortage that began to spiral outwards from the automotive industry in late 2020. As we enter H2 2021, 'chipageddon' is still going strong. Spurred by the industry-wide impacts of the chip shortage, BMW, Volkswagen, Mercedes-Benz, and other German manufacturing partners have been collaborating on Catena-X, a new cloud-based network intended to facilitate data sharing, provide greater transparency into the automotive supply chain, and offer early insight to avoid catastrophic shortages in the future. Building on Europe's Gaia-X infrastructure, this experiment in data sharing is an intriguing peek into what the future of corporate cooperation could look like.
The German auto manufacturers are not only following the trend we see in many of our clients (re-examining supply chain risk and strengthening their supply base) but working collaboratively and proactively to build industry-wide insight into future crises. While some larger companies may have the resources to onshore production or build up vertical integration of their supply chain to alleviate risk, smaller companies are less likely to make such dramatic changes. At the mercy of market trends or future shortages, SMEs will find cooperative networks like Catena-X especially attractive. For its part, Catena-X is working from the outset to create a plug-and-play model that requires low infrastructure investments to participate.
Catena-X isn't just a response to the recent chip shortages. Still, it more broadly aims to create a standardized, accessible view of data across the entire supply chain of its participants, tying into a trend that has long been developing within but rarely between companies. This type of cooperation, especially outside the EU, is likely to move slowly as it runs into other nations' anti-trust laws and corporate culture or more highly regulated industries like healthcare. The main question to watch as Catena-X grows is if this new way of working can be sustainable.
If Catena-X proves to be successful, it will undoubtedly lead to increased efforts in corporate data sharing to avoid international shortages, delays or disruptions in the future, which in a post-pandemic world now seem more starkly possible. Especially in the manufacturing of goods with a significant impact on societal health and stability like vaccines, PPE or other medical supplies, this experiment may once again prove that an ounce of prevention is worth a pound of cure.
Sophie Van Horne, Consultant: Operations Performance, Ayming
Article in focus: https://fortune.com/
---

Supply Chain Crisis Overwhelms Amazon Prime Sellers
Instead of a shopping free-for-all, this year's Amazon Prime event will be dictated by shipping delays and supply chain shortages…
Full story: https://www.supplychaindigital.com/ 
An Intelligent Supply Chain for a Digitally Connected World
Nokia is an industry-proven and deeply experienced one-stop shop for all your Supply chain connectivity needs, and with a comprehensive understanding of the challenges and performance demands of the logistics industry and a broad ecosystem network, it helps us to deliver the use cases you need to meet your goals…
Full story: https://www.supplychain247.com/
How AI Is Tackling Waste in Factories and the Supply Chain
If we want a world without waste, we might need something other than the human brain to achieve it…
Full story: https://www.supplychainbrain.com/
---
Month in focus - Signup
Sign up to receive a selection of the month's news stories curated by the Procurement & Supply Chain Management team at Ayming along with their expert insights.